Music has the wonderful and unique ability to enhance and change our emotional states, with each of us having our own individual connections to different songs and genres. So, where I might get respite from anger with heavy metal, you might not and instead get that relief from listening to something by N.W.A..
The Power Of Music
Listening to music is one of our most popular leisure activities, making it an important companion to most people's daily lives (Schäfer, Sedlmeier, Städtler, and Huron, 2013). According to Science Focus, music has the rare ability to change the way we perceive the world, with experiments showing it can change how we read the emotions displayed on people's faces. Thus, if you're listening to a song that makes you feel happy you're more likely to see neutral faces as happy and if you're listening to something that makes you feel sad then you're more likely to see that same neutral face as being sad.
Music can also function as a soothing mechanism because playing songs that help you think of happier times can improve your mood (12 Keys Rehab). That's because music is able to rekindle old memories without intending to do so, which can then help us to tap into the emotions we experienced at the time those memories took place (Science Focus). However, just as they can bring positive memories to the surface again, they can also trigger negative memories in some people as well. 
Our mood and music are closely linked, whereby listening to a sad song can make us feel sad and listening to a happy song can help us to feel happier (University of Groningen, 2011). The reason this can happen is that the processing of music occurs within the limbic system, which is often referred to as the centre of feedings, emotions, and sensations (Murrock and Higgins, 2009). The ability of music to affect your mood, changing and enhancing it, is one of the reasons why I have an eclectic taste when it comes to genres.
According to Making Music Magazine, different genres can offer different types of healing. My mix of mood-altering music can come from a wide range of genres, except for house, I find house mind-numbingly boring.
This is supported by Psychology Today, whereby music listeners mirror their reactions and emotions to that of which the song is expressing, so a sad song can cause us to feel sadness. One of the reasons some people listen to sad music when they're feeling sad, rather than listening to happy music to try and change their mood to a happier one, is because sometimes it's better to elicit that sad feeling to recover from it. Furthermore, even sad songs can bring us a sense of pleasure and comfort Eerola and Peltola (2016). 
The power of music to affect our mood doesn't just stop there. According to the theory of music, mood and movement, or MMM for short, music can create a psychological response that can alter our moods and lead to improved health outcomes (Murrock and Higgins, 2009). Therefore, it's not just affecting our moods, music can also help with our health.
In the scientific opinion of Schäfer, Sedlmeier, Städtler, and Huron (2013), normally, human behaviours have a recognisable and pragmatic purpose that can be traced back to basic human needs such as survival and procreation. However, music belongs to our set of odd behaviours because few behaviours command so much of our energy, time, and money while adding nothing to our basic human needs. In short, if music didn't exist, we could still meet our basic human needs of surviving and procreating. It just wouldn't be as much fun.
Can you imagine living in a world where the beat or rhythm of our favourite songs didn't trigger automated bodily responses of bopping your head or tapping your feet? The effects of music on our minds aren't surprising when you know that musical patterns affect the auditory brainstem and the auditory cortex, which affects our neural reward system in relation to our memory and emotions (Science Focus). 
This is supported by Psychology Today who state that enjoyment of music seems to involve the same pleasure centre in the brain as other pleasure activities, such as food, sex, and drugs. Because music affects the pleasure centre of our brains, it can make for an interesting form of therapy (Making Music Magazine). As such, music therapy can be seen in a lot of mental health settings. 
However, music isn't always used for good, unfortunately. The playlists you hear while shopping is selected to affect your shopping behaviour (Psychology Today). That's right, your favourite stores might be creating playlists to manipulate you (BBC News). Allan (2008) found that the choice of playlists played by brands is picked to affect the customer's view of the store and their employees by creating the right kind of shopping environment. Basically, if you're a store aiming at a youth market, you'll target customers with playlists that reflect the youth generation, for stores that want to appeal to an elderly generation, they may choose golden oldies, which at the moment would be stuff from the 60s and 70s.
The Benefits Of Listening To Music
Listening to sad songs can help the listener to disengage from distressing situations, such as a breakup, by getting lost in the beauty of the music or allowing the lyrics to give voice to feelings or experiences they're struggling to express (Psychology Today). This is supported by Murrock and Higgins (2009), who said music can be used as a way to distract us from an unwanted and unpleasant stimulus, by helping people to use music as a stimulus substitute, thus allowing people to pay minimal attention to the unwanted stimulus. It has also been claimed that this can help people to manage the feeling of physical pain.
Support for the power to distract comes from Schaal, Brückner, Wolf, Ruckhäberle, Fehm, and Hepp (2021), who found studies that showed that around the time of surgery, music interventions can help reduce a patient's anxieties. They themselves found that there were no significant effects of music on subject anxiety or salivary cortisol (a biomarker for stress), but they did find a positive influence on physiological anxiety levels. Therefore, they support the idea of using music interventions as a low-cost addition to reducing patients' heart rate and blood pressure.
It's studies like these that likely led to me being able to select songs to listen to while having my MRI, as part of the investigation into if I have PoTS. It's common for people to feel claustrophobic while having an MRI because the MRI is both deafeningly loud and can make you feel trapped in an enclosed space. Even the earplugs aren't that effective at blocking out the loud sounds. Thus, allowing someone to select their favourite tunes to listen to while undergoing an MRI will likely help reduce anxiety and help avoid feelings of claustrophobia.
Another example of the positive power of sad music and our memories comes from a survey study by Eerola and Peltola (2016). This study was performed on three samples of participants (convenience sample of 1577, representative sample of 445, and quota sample 414) with the aim of exploring the reactions to memorable experiences of sad music. The study found that listening to such tracks caused intense and pleasurable experiences for the participants, as well as triggering physiological effects such as moist eyes, tears, and chills, which coincided with positive mood changes in approximately a third of the participants. It seems counterintuitive, but sad music isn't always depressing and crying doesn't always mean something bad. 
Schäfer, Sedlmeier, Städtler, and Huron (2013) claim that people listen to music to achieve social relatedness, self-awareness, and mood regulation and emotional arousal. As social creatures, humans want to feel connected to other people, which music can help facilitate, even when you're physically alone. A song can speak to you, connect with you, and make you feel like you're not the only one, even while you might be alone in your room and feeling lonely. 
The reason I got into alternative music (nu-metal, heavy metal, etc.) was because the songs and the lyrics connected to my traumatised heart. Before I found alternative music, I was utterly lost due to the damage to my mind caused by my childhood, but finding this music changed my life forever. Just having that music to listen to was enough to help me get through life and eventually stabilised my identity crisis. 
Furthermore, music can evoke emotions at the individual, the interpersonal, and the intergroup level (Psychology Today). Thus, music has the power to bring people together from different groups, helping them to interact with each other through the common love of a music genre, an artist/band, or a song they love.
As previously stated, music is a good tool for altering our mood., but it can also be used to help us escape, stop us from feeling bored, help us focus, and help us achieve our goals (Psychology Today). I'm sure we all have playlists designed for the different activities we do, such as having a workout playlist. I know I do. My workout playlist, not that I use it much at the moment, is filled with my heavier and energy pumping tunes to help me exercise more effectively. I also use certain songs to help me get motivated when I lack the will to do anything.
The reason why music is good for a workout is that it provides an auditory cue that can trigger a desire to move that can lead to the initiation and maintenance of physical activity in the majority of adult populations (Murrock and Higgins, 2009), as well as children. Gyms tap into this ability of music helping us to get moving by playing certain types of tracks in the gym and why you have a workout playlist.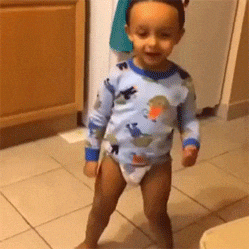 One of the more obvious benefits of music is its ability not only alter our moods but also to help us relax (Open Minds). There is nothing like relaxing to music that's just not the same as sitting in silence, for me at least. Even with my taste of heavy music, you can still kick back and relax to it if you want. Although you can also mix that up with some heavy metal yoga if you wish, I know I do.
According to Verywell Mind, listening to music can also help you with studying for your exams, apparently, although I'm sceptical about this. I tried studying for my exams listening to my favourite songs but found that distracting as I end up singing along instead. I also tried using music without lyrics to stop me from singing along, and although it wasn't distracting this time, I couldn't tell you if it had actually helped or not. However, my personal experience is anecdotal, so it might actually work for others, especially as I have dyslexia.
Listening to music or making it can help with your creativity, according to Reach Out, which would be pretty cool, if true. I know I write most of my articles while listening to and singing along to my favourite tunes. I can't imagine doing anything like that without music.
As always, leave your feedback in the comments section below. Also, feel free to share your experiences with music in the comments section below as well. Don't forget to bookmark my site and if you want to stay up-to-date with my blog, then sign up for my newsletter below. Alternatively, get push notifications for new articles by clicking the red bell icon in the bottom right corner.
Lastly, if you'd like to support my blog, then you can make a donation of any size below as well. Until next time, Unwanted Life readers.
References
Allan, D. (2008). Sound retailing: a review of experimental evidence on the effects of music on shopping behavior. In T. M. Lowrey (Ed.), Brick & mortar shopping in the twenty-first century (pp. 33-52). New York: Lawrence Erlbaum Associates. Retrieved from https://www.researchgate.net/publication/254648738_Sound_Retailing_a_Review_of_Experimental_Evidence_on_the_Effects_of_Music_on_Shopping_Behavior.
Eerola, T., & Peltola, H. R. (2016). Memorable Experiences with Sad Music—Reasons, Reactions and Mechanisms of Three Types of Experiences. PLOS ONE, 11(6). Retrieved from https://doi.org/10.1371/journal.pone.0157444 and https://journals.plos.org/plosone/article?id=10.1371/journal.pone.0157444.
Murrock, C. J., & Higgins, P. A. (2009). The theory of music, mood and movement to improve health outcomes. Journal of Advanced Nursing, 65(10), 2249–2257. Retrieved from https://doi.org/10.1111/j.1365-2648.2009.05108.x and https://www.ncbi.nlm.nih.gov/pmc/articles/PMC3573365.
Schäfer, T., Sedlmeier, P., Städtler, C., & Huron, D. (2013). The psychological functions of music listening. Frontiers in Psychology, 4, 511. Retrieved from https://doi.org/10.3389/fpsyg.2013.00511.
Schaal, N. K., Brückner, J., Wolf, O. T., Ruckhäberle, E., Fehm, T., & Hepp, P. (2021). The effects of a music intervention during port catheter placement on anxiety and stress. Scientific Reports, 11(1), 1-10. Retrieved from https://doi.org/10.1038/s41598-021-85139-z and https://www.nature.com/articles/s41598-021-85139-z.
University of Groningen. (2011). Music changes perception, research shows. ScienceDaily. Retrieved from https://www.sciencedaily.com/releases/2011/04/110427101606.htm.